About us
Get what you love at KinJo Japanese Restaurant & Sushi Bar. Our Japanese favourites include Sashimi, Teriyaki Chicken Don, Wagyu Beef Yakiniku, Curry, Noodles, Calamari Rings, and of course all the Sushi you can eat!
We're quite easy to find on Peruse Road in Randwick. Stop on in for some fine dining or get something for easy takeaway. And nothing's simpler than ordering online. Our complete menu is always available and we'll get the food to you fast. So what are you waiting for? Taste those authentic foods you've been dreaming of; order from KinJo Japanese Restaurant & Sushi Bar tonight!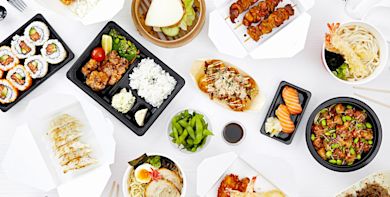 Reviews
Claire
"Beautiful food, well presented sushi rolls, even with delivery. The food came much earlier than expected and was delicious."
3/01/2020